TT Gaskets finds a partner via Demobooster to reduce maintenance downtime service using smart gasket containers
The text on the green container's side promises that it is a smart gasket container, which serves customers in their own factory environment 24 hours a day.
"We have large process industry companies as customers and their factories have maintenance shutdowns. We want to offer a fast service for these moments, which allows the factory to return to production faster", describes Aleksi Arpiainen, CEO of TT Gaskets (Tampereen Tiivisteteollisuus).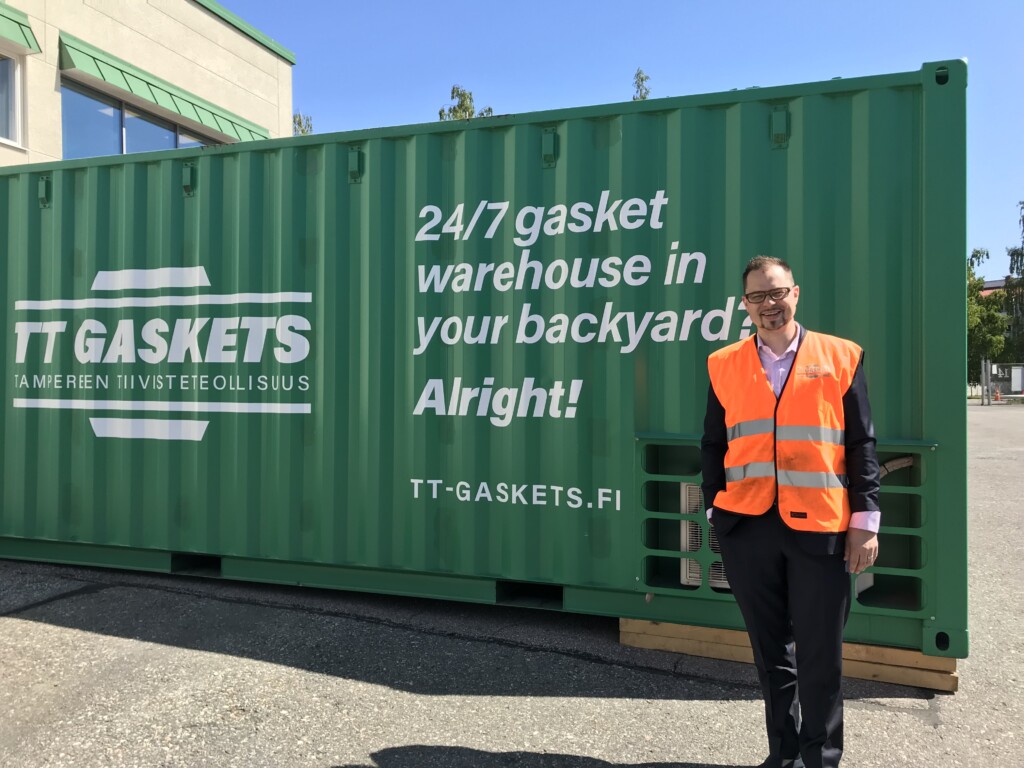 "In a factory line, there may be tens of thousands of flange connections that require different seals. With the help of the data that we have collected of our customer, customized smart gasket containers can be delivered to factory lines, where spare parts can be found quickly without the factory's staff having to worry about paperwork," Arpiainen continues.
Even if one is prepared and taking advantage of data, there will be surprises in maintenance shutdowns that no one can predict. This is why TT Gaskets developed a mobile gasket factory in addition to the smart gasket containers. Built in an expanded sea container it is a miniature gasket factory and may be placed in customer production sites for demanding services. In the container, it is possible even to cut, weld and wind i.e. produce metal gaskets such as spiral wound gaskets and service camprofile gaskets, which means that it is possible to deliver the urgently needed gaskets to customers quickly, even within hours.
Demobooster Tampere helped in the commercialization phase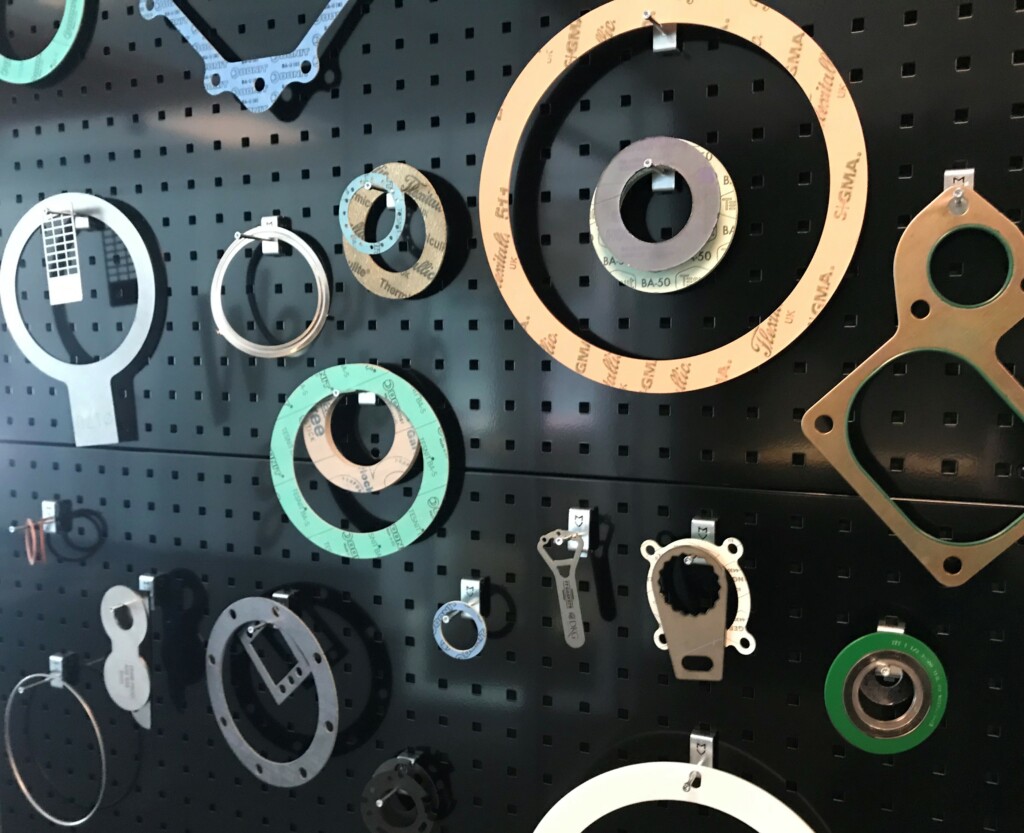 Groundwork for the new services started already seven years ago. At the time of the transition to the commercialization phase, TT Gaskets participated in Demobooster Tampere, which was initiated by Business Tampere and organized by DIMECC Ltd in 2022. In this local version of Demobooster, TT Gaskets found Booming Strategies, a company specializing in service design, to help with giving the product final design based on customer survey.
In TT Gaskets' original challenge, ideas were sought for the commercialization phase of their advanced product, smart gasket, but in in the end, the containers ended up in the commercialization phase earlier.
TT Gaskets' Smart Lab, founded a few years ago, is actively developing new innovations. Ideas are carried through a funnel and taken forward in a structured manner. This is needed, as the 80-year-old family-run company is developing its operations on many fronts. Many of the developments have sustainability as a common target. TT Gasket's packaging section collaborates with a large domestic machine manufacturer aiming to make shipments plastic-free. Furthermore, one side of the factory is covered by solar panels. With the help of the panels and geothermal heat, the TT Gaskets aims to become carbon neutral by 2027. New and even disruptive ideas as well as thinking-outside-of-the-box partners are needed for TT Gaskets to achieve sustainable international growth.
"In Demobooster Tampere, we found a partner with competence to help us in the commercialization of our new product innovation, which was what we were looking for. Along the way, the focus shifted towards service solution commercialization, but we were also able to create a framework for innovation development and funneling, which will be useful for our future product innovations too. It was also fruitful to be able to witness other cases in the Demobooster among local companies such as Framery. Through this experience, we got to know their business better and hear the solutions presented to their challenges," says Aleksi Arpiainen.